A new system for the selection of FIDA Scholars, both from the Wadeshwar Ashramshala as well as the Pune Municipal Corporation schools was put in place this year to make the process more transparent and representative. A criteria based on factors such as academic performance, need perception, family background and economic status was developed for screening of applicants. The shortlisted candidates then went through group discussions and  personal interviews before the final eight were selected.
This year FIDA is happy to welcome students who have challenged themselves to succeed. Our recipients for the FIDA Foundation scholarships 2018 include a rickshaw driver's daughter who scored 93% in the SSC Board exams and a Mandap decorator's daughter who scored 90% and wants to be a lawyer.
FIDA Scholars (Wadeshwar Ashramshala)

Hrushikesh Mormare, XI (Commerce) at Mhalsakant Vidyalaya.
Nilam Ramdas Hemade, XI (Commerce) at New English School.
Harshala Kaluram Hemade , XI (Science) at New English School.
Vikas Barku Hemade, XI (Science) at Annasaheb Magar Mahavidyalaya
FIDA Scholars (PMC)

Neha Mohan Patole, XI (Science) at Rajiv Gandhi Junior College, Pune.
Ashok Babasaheb Badade, XI (Science) at Rajiv Gandhi Junior College, Pune.
Nikita Santosh Dhule, XI (Science) at Rajiv Gandhi Junior College, Pune.
Dipti Ravindra Kodre, XI (Science) at Rajiv Gandhi Junior College, Pune.
The Sonali Vishwanathan FIDA Scholarship
Hari Vishwanathan has instituted the Sonali Vishwanathan FIDA Scholarship worth Rs 5 lakh in the memory of his dear wife Sonali, who passed away unexpectedly.
"Sonali (1973-2017) was a beautiful, intelligent and highly talented person, who as a teacher touched the lives of a number of children positively.  Although she had a Masters degree in Microbiology and was involved in research, she decided to follow her heart and pursue a career in child care…. qualifying herself at the NVQ Level 7 in London while working for the John Whitgift Foundation – a 400+ year old enterprise deeply involved in the education sector in Croydon (London). 
Sonali's enthusiasm, positive approach and her confidence ensured that she brought out the best in the children she taught and the team she managed. Well loved, respected and acknowledged at her place of work, she was the ideal mother and a wonderful wife, combining her role as a teacher and a homemaker in the most admirable manner. 
Sonali was diagnosed with cancer in 2016 and passed away in 2017 – a mere 7 months after the diagnosis. However, she lives on in our memories. Her ability to keep a smile on her face under all situations continues to inspire us and, while we miss her, we are grateful for the time we had with her and will cherish those  memories forever. We hope to keep her memory alive through this scholarship – a living memory which will ensure that her legacy of making a positive difference to students will live on, long after she has passed away.
–  Hari Vishwanathan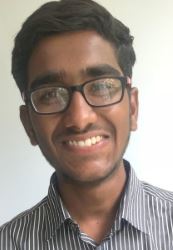 Ashok Badade, an orphan raised by his sister who herself works as a cook in various households, is the first recipient of the Sonali Vishwanathan Scholarship '2018.
Ashok aims to clear the entrance exam conducted by the Indian Institute of Science, Education and Research (IISER), Pune  and be a scientist.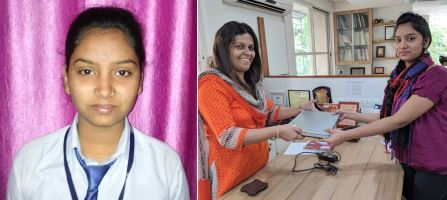 FIDA Scholar, Priyanka Dagde who is pursuing her Diploma in Computer Engineering,  stood 3rd in her class at the end of the Second Year, scoring a first class with distinction (76%). In view of her performance, a laptop was made available to her at her request.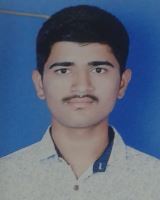 Aakash More completed his Diploma in Mechanical Engineering with 68% marks and got admission into  the DY Patil Engineering College, Pune for  Mechanical Engineering (Second Year).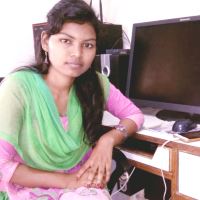 After the completion of her B Com degree and a Certification Course in Computer Applications, Varsha Vanzari has started on a part time job at Asawale Transport, Takve, Pune and is drawing a  salary of Rs 8000/- per month.

FIDA interacts with students on a regular basis to address various issues and challenges being faced by them. Suvarna Nisal and Komal Hegde who fared badly academically were counselled and encouraged to put in more efforts. FIDA intervened successfully on behalf of Rohini Gabhale (who completed her HSC with 69 % but was planning on discontinuing her studies) by convincing her parents to let her continue with her education.
To help students at the Wadeshwar Ashramshama in their preparations for the Std X Board Exams, 21 Sets comprising "Most likely Questions" was handed over to the school.
Vijayanti, a student who attended the FIDA Foundation Scholarship selection process for 2018 but could not find a place in the list of selected candidates contacted FIDA requesting help  in buying books for IIT preparations. FIDA coordinated in procuring second hand books from students and the same were handed over to her.
 
 
On the occasion of Independence Day, a talk on health and hygiene was organised by FIDA at the Wadeshwar Ashramshala. Dr Riddhima Dubhashi addressed the children on health related issues and interacted with girls and women about breast cancer awareness, early detection and treatment.
FIDA-Loyola Initiative in Primary Education
 
 
In order to strengthen the Loyola-FIDA ties, the Principal of Loyola High School was approached with a proposal to enhance the learning experiences of a couple of under-privileged kids studying there by providing them with soccer shoes and other sporting equipment required by them. The proposal has been shelved for the present as Father Nelton indicated that we would have to approach the parents directly.  FIDA continues with the existing scholarships set up at Loyola during the 25th year reunion of the 1984-86 batch (the surplus amount, after expenses were taken care of was routed through FIDA to the school as a scholarship).
 
 
Based on a request from the Founder President, FIDA sponsored sweaters for 245 children studying at the Mahatma Gandhi School at Yerwada. The school caters primarily to children living in the surrounding slums and addresses the needs of mothers who are widowed or abandoned by their husbands. The school strives to ensure that children are not punished for the misdeeds of their parents (fathers of 27 of these kids are in prison) but are instead provided with an education to ensure they do not take to crime themselves.
Networking with AIESEC
Opportunities to network with AIESEC (a global network of youth aiming to impact the world through leadership development experiences) was explored to try and link their volunteering programs to FIDA. Unfortunately, the volunteering programs for social internship with AIESEC are currently on hold.
FIDA welcomes Dr Anjum Joad, Prashant Sagalgile and Gulab Ajwani and into the FIDA family.
Vinod Menon, who ran the Comrades Ultra Marathon 2018 won a back-to-back Bronze medal (clocking 92 km in 9 hours,42 minutes) generating an amount of Rs 1.75 lakhs in donations towards FIDA.
"I owe a lot of these miles to FIDA" says Vinod, having covered more than 10,000 miles in marathons over the last 8 years.
Meetings and Legal Compliance's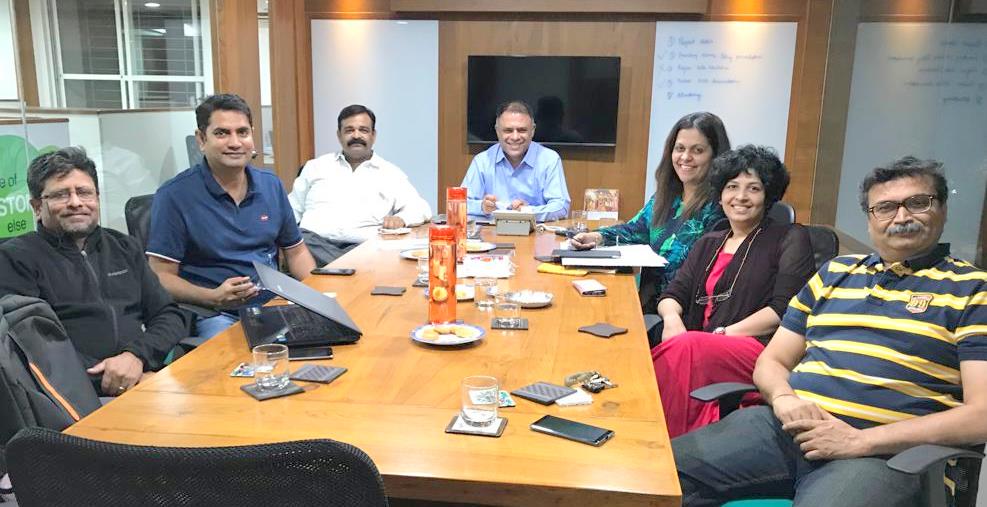 FIDA members meet regularly to discuss matters pertaining to the scholarships and other projects undertaken by FIDA.
Returns  were filed with the Charity Commissioner and Income Tax Department and Audited Reports received for 2017-18. FIDA continues to maintain its administrative cost at a  minimum of 2.6%, mostly pertaining to Govt compliances.